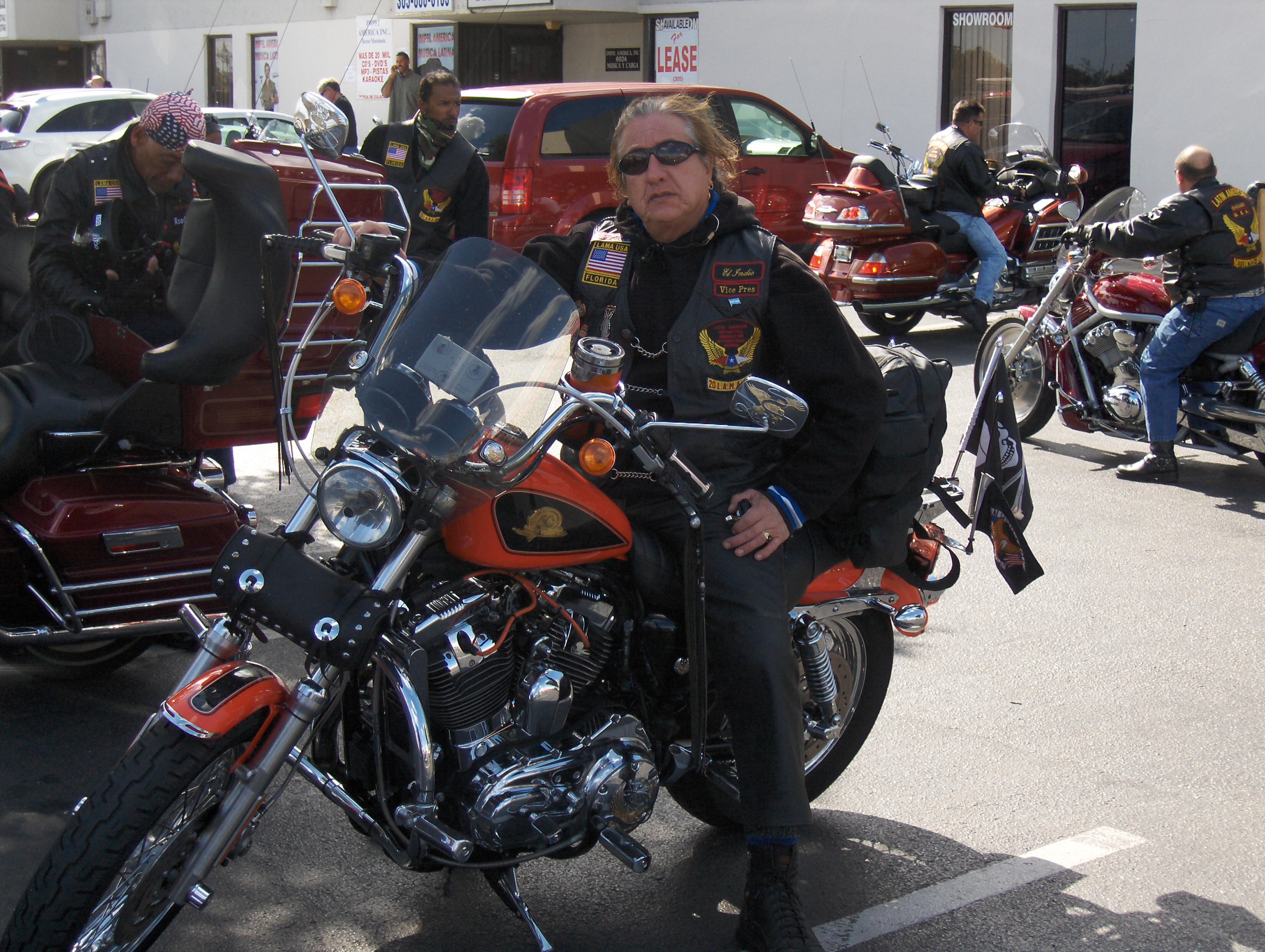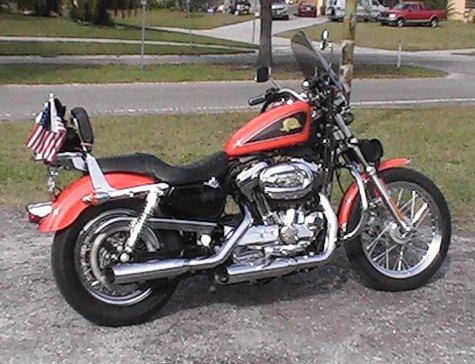 "El Indio" '07 Harley Sportster
Thursday February 12, 2009: "El Indio" is doing much better and the swelling on his face and head have gone down considerably. He is now handling all of his legal matters concerning his bike and on the look out for his next ride. We are grateful for his speedy recovery.
On Saturday, February 7th following LAMA Tampa's Anniversary Party, "El Indio" suffered an unfortunate fall from his '07 Harley Davidson, 50th Anniversary Edition 1200 Sportster as it hit loose gravel on a ramp to I-4 . He suffered some pretty good bumps, scrapes and bruises but appears to have not suffered any permanent injury.
Those of you who know him, know he is an awesome guy and we all hate that this happened to him. Fortunately, "El Indio" has a hard head and is on the road to a speedy recovery, he is already discussing what his next bike purchase is going to be. Also involved in the accident was "Badgrass" from the LAMA Boca Raton Chapter. In an effort to prevent further harm to "El Indio" he was forced to drive off the shoulder causing him to be tossed from his bike as well. Besides a sore leg, "Badgrass" was not severely injured and we are grateful for the action he took in order to prevent further inury to "El Indio". Thanks to his quick evasive maneuver, he more than likely, prevented an already bad scene from getting any worse.
Gratefully both riders appear that they will recover fully and we look forward to their quick return on future rides. "El Indio" would like to thank everyone for all of the phone calls and the concern that everyone has expressed. For our guests, families and friends who are reading this, this is what LAMA Brotherhood and Sisterhood is all about.
May God bless each and every one of us as we ride.