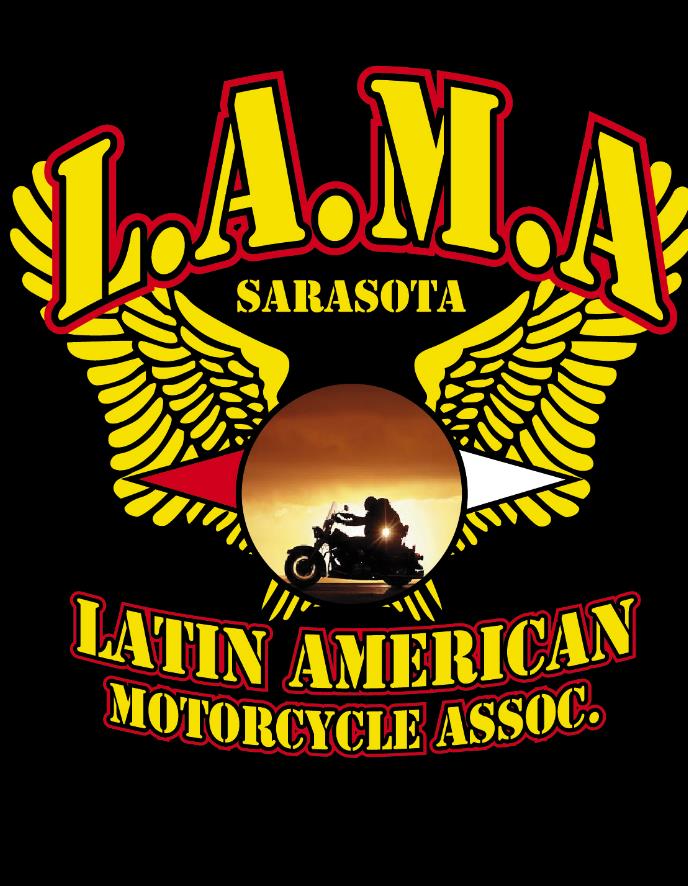 United We Ride...
...United We Stand
Latin American Motorcycle Association
About Us
The Latin American Motorcycle Association (L.A.M.A.) is a humanist association that does not distinguish between race, color, nationality, ethnic origins, religion, gender, age, social class, motorcycle brands, etc. L.A.M.A. members share a passion for motorcycles that unites them in a brotherhood with Democratic ideals.
We are the Sarasota Chapter of L.A.M.A. We are bikers from all walks of life who enjoy riding motorcycles in our leisure time. We participate in and organize many local community activities. Our association offers fellowship, fosters diversity and provides a common place where we can share our riding knowledge and experiences. The CHAPTERS link above provides information related to other LAMA Chapters.
All of the Chapters listed on that link have their own gallery of pictures and their own calendar of events.
If you like what you see, and would like more information, please contact us and one of our members will contact you.