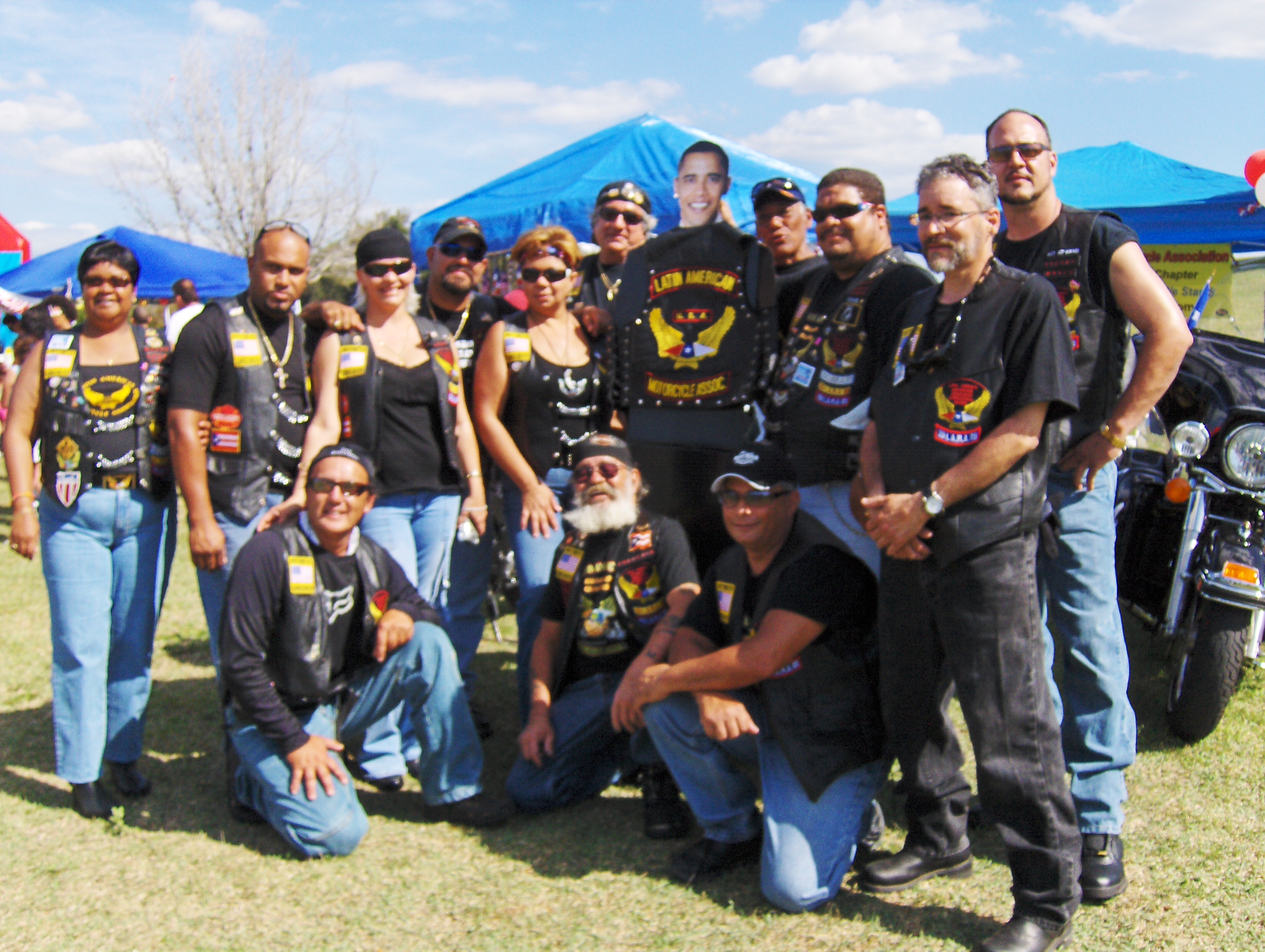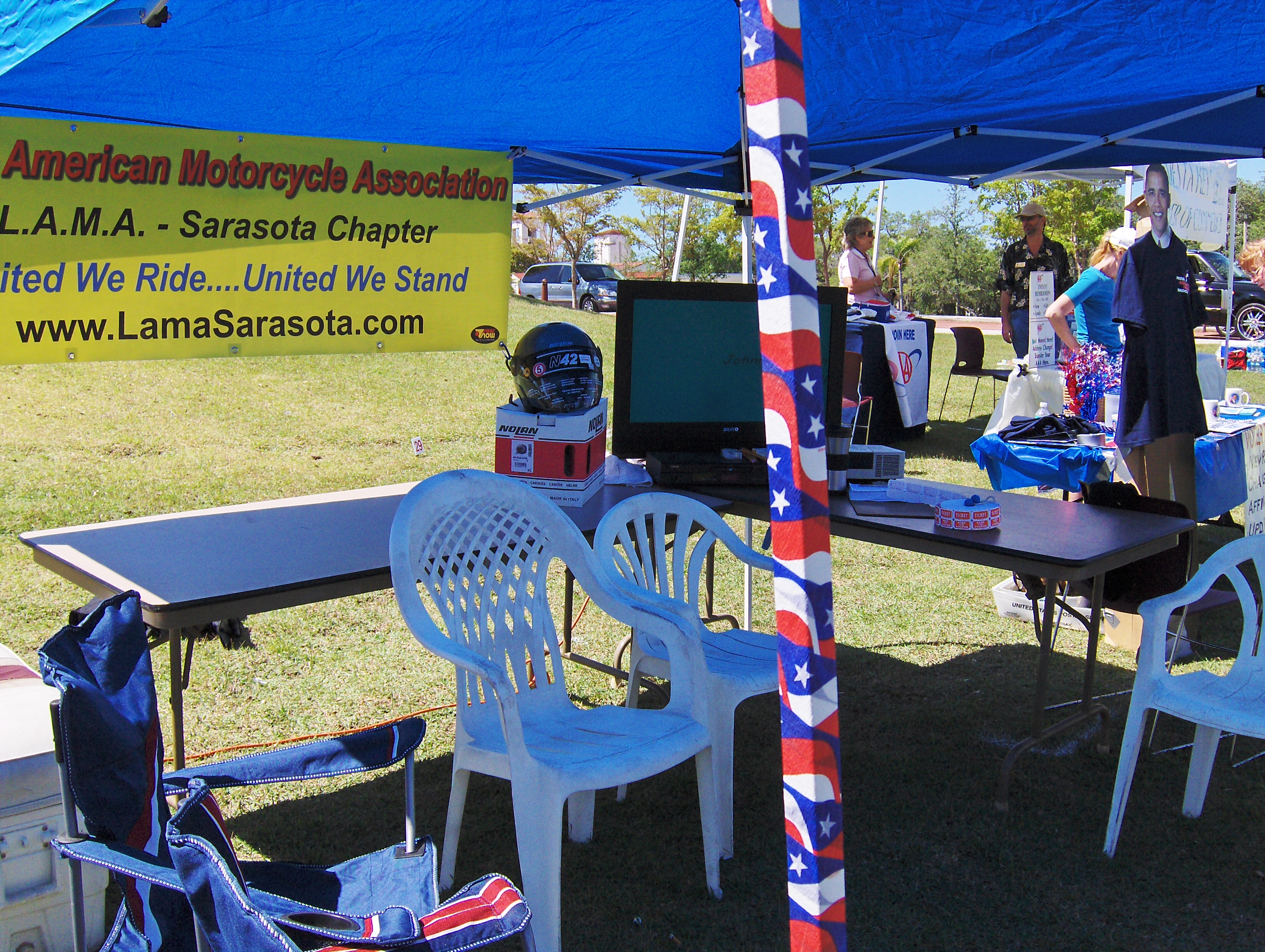 Submitted by "Tuscadero"
Date of Ride: 4.18.09
"This is why we live in Florida! Warm sun, cool breeze, just as good of a day as you could want." Setting up the tent and booth was not work, it was a chance to participate with my fellow LAMA Brothers and see them in action. Everyone has their talent and put them to good use. I appreciate George "Ole Blue Eyes" brief appearance. He helped where he could in spite of an aching back, but had to leave early. (Hope your feeling well enough to join the next event. You missed a great day!)

As the day progressed, it just kept getting better & better. There was a little friendly competition between Mo' Money and myself about who would get the most pictures of visitors on their bikes, check out the "gallery" on the website and see who won.

LAMA Brandon showed up and made a nice impact. It's impressive to see that many LAMA Bothers and Sisters take the time to show up and support their fellow LAMA Chapters like they did. One of the guests at Monday night's meeting came to the booth because he saw a Brandon Member's Colors and asked how to join. You just never know when or how you are going to influence someone's interest.

The day was georgeous, perfect in every way. The energy was good, fueled by good music and good food, but mostly by such incredible people.

We would like to thank the Festival Management for letting us in with such short notice and having permission to park three bikes in front of the tent really set us apart from the other vendors. It also showed that LAMA is not brand specific, something that Alex (our new Prospect) mentioned as a guest at Monday's meeting.

It just keeps getting "better and better..."