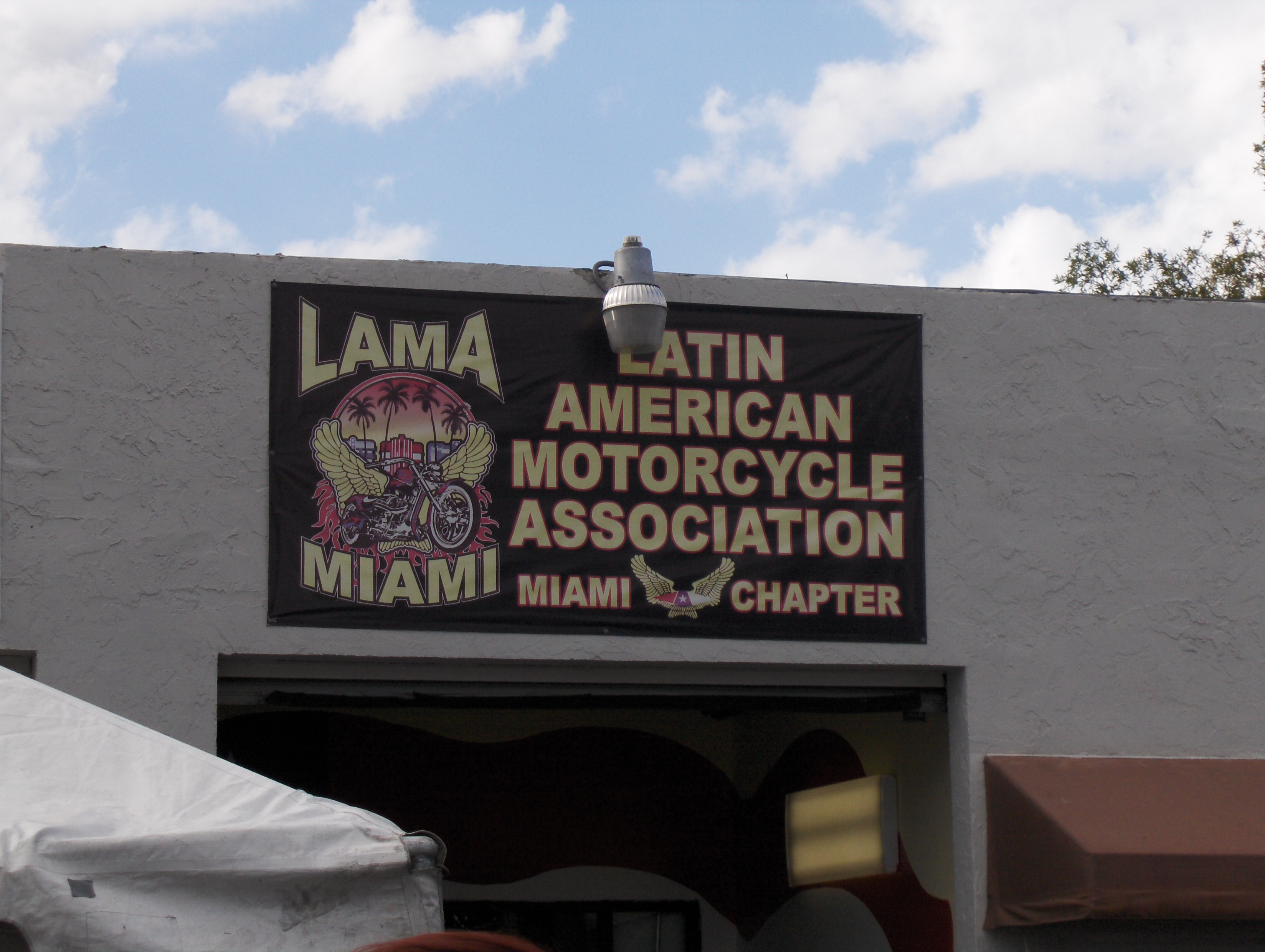 Submitted by Tuscadero
Date of Ride: November 22, 2008
This is the Saturday that I first met Mo' Money, President of LAMA Sarasota. He was gassing up his Harley at the Radiant Gas Station, where they meet for group rides, and I was on my second week of a '95 BMW K1100lt that I had just purchased. The weather was chilly although everyone seemed to be properly attired for the weather, with chaps being added to the attire of the day.

Mo' Money came over to where I was parked and he started telling me about LAMA and that they were meeting up with a group from LAMA Brandon for a ride to Miami. As if on cue, about a dozen bikes come roaring in, half of them head to the pumps and the other half heads to the parking area. Motors go off, music comes on, they're laughing and dancing and having a good ole' time...and they hadn't even hit the road yet!

I get introduced to the President and Vice President of the Brandon chapter, I meet most of their members, and end up in a photograph with all of the officers. They kept inviting me to ride with them to Miami, promising a good time.

I didn't know any of them, was not Latin, and didn't speak a work of spanish, I did however, take two years of French in High School...what so I could talk to Canadians, aye? So if any of you need to ask a French person where the library is, I'm your man!, but somehow the energy this group had was contageous and I ended up riding along with them to Ft. Myers. As they rode, I observed that they maintained a uniform staggered formation, these guys were real pros, and was honored to have been invited along for the ride.

However their trip went, which I heard later, went really well, even the Officers earned some colors that day, I sure enjoyed riding with them for that short distance. Good group of riders, a nice mix of bikes and personalities. As for my first organized group ride, I felt comfortable and safe with them.