God bless you George and may you rest in peace.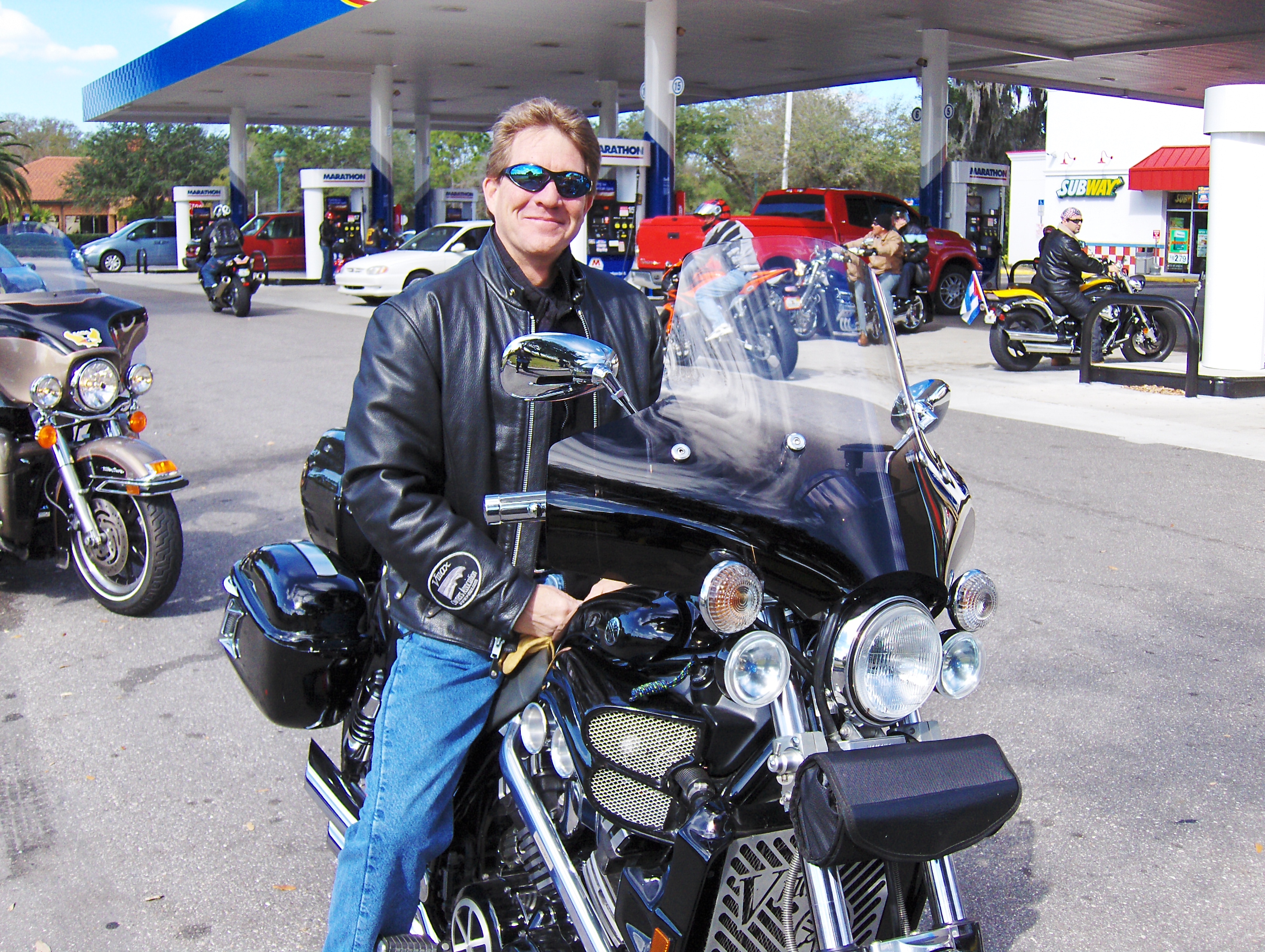 We met George "Ole Blue Eyes" Linder the Fall of '08 at the event that we held at the Heron East Retirement Home. He lived a block away from the party and heard our bikes roll in. He walked over to visit and was overwhelmed with LAMA's friendliness. George once told me, "Mo, I have been to a lot of biker events with hundreds of people present and I always felt like I was a stranger...that has never happened at any of your LAMA Events. I have always felt welcome." He started to ride with us more and more and quickly became a good friend who would do anything for you. That was nearly 6 months ago. He eventually joined our LAMA Sarasota Chapter two months ago and would have received his "Rockers" at Nationals in North Carolina this year. George was an avid rider and a very safety conscious rider which is probably why he enjoyed delivering the Safety Segment at our meetings. He enjoyed sharing his experiences and tips and he loved backing the stories up with magazine articles and books concerning the safety topic of the day.
George was a great guy and we are honored
to have been his Friend and his Brother.
We are all deeply saddened by his passing.
He will be missed, but not forgotten.
Rest in Peace George and may God Bless you and your family.
Mo'Money
President LAMA Sarasota