Carlos and Susana enjoying their motorcycle prior to the tragic event October 18, 2008 that put them both in the hospital.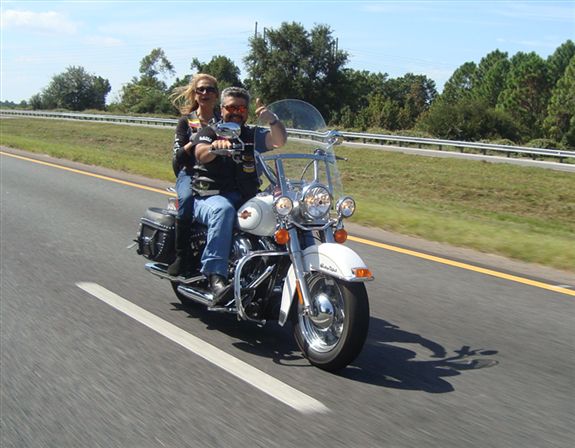 Carlos recovering out of the hospital.
Update regarding Carlos from Venezuela.
He is much better and will be leaving Miami for Venezuela on Friday. He has asked that we let everyone know how much he appreciates everything that was done for him and Susana. He would especially like to thank Jose and Miriam Isla of LAMA Orlando for all of their help and support for our LAMA Venezuelan Brother and his family, in their hour of need.